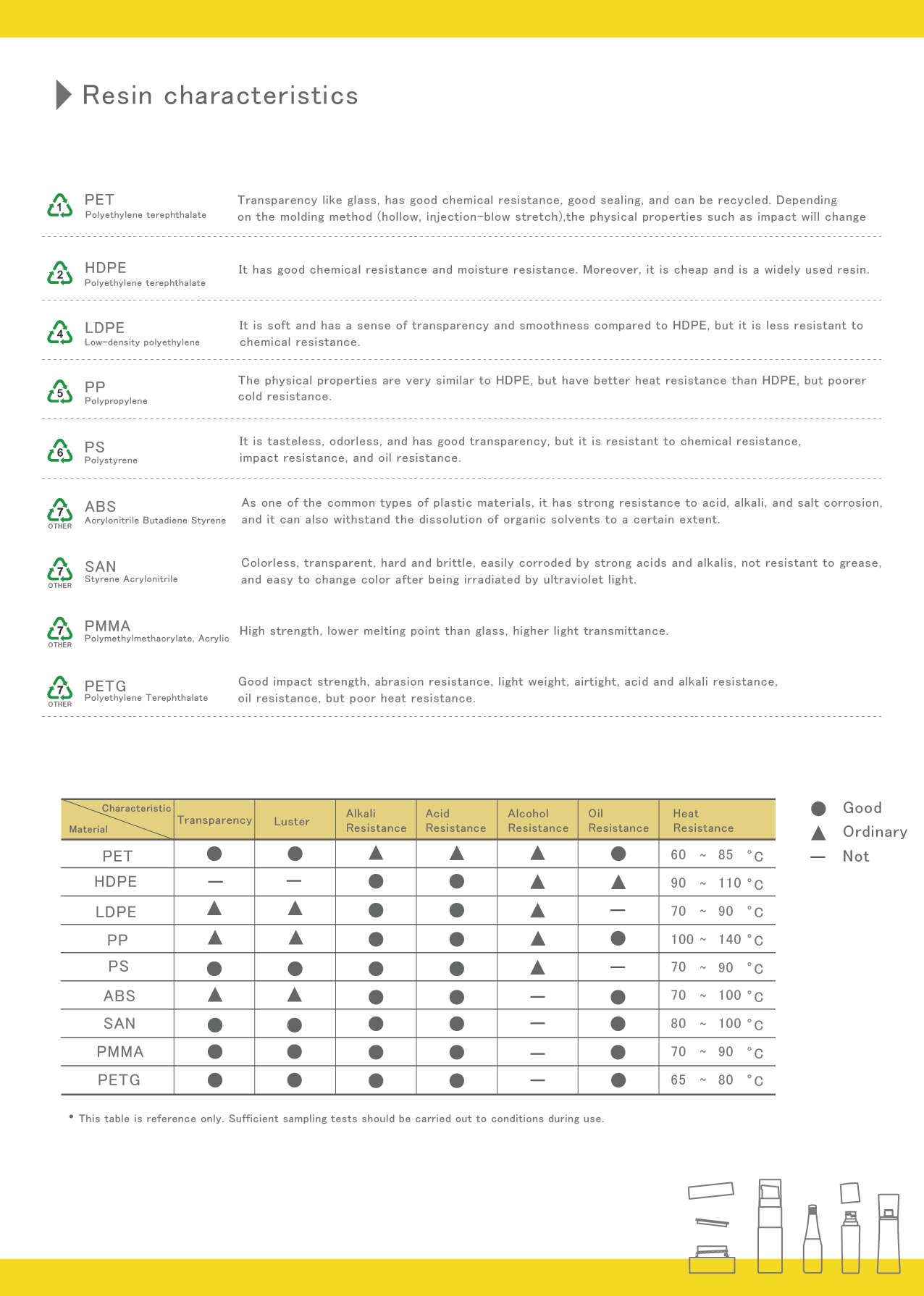 How to indentify Plastic Packaging Resin Identification Code?
TYH Container complies with the rules from Plastic Industry Society, and brings in RIC(Resin Identification Code) System in 1988 for more recycling plans' application.
Plastic materials must be recycled separately in order to keeping original values and enabling to reuse with other same types' products, so RIC System is created for the goal of helping to recognize and sort different items according to resin types easily when recycling materials.
---