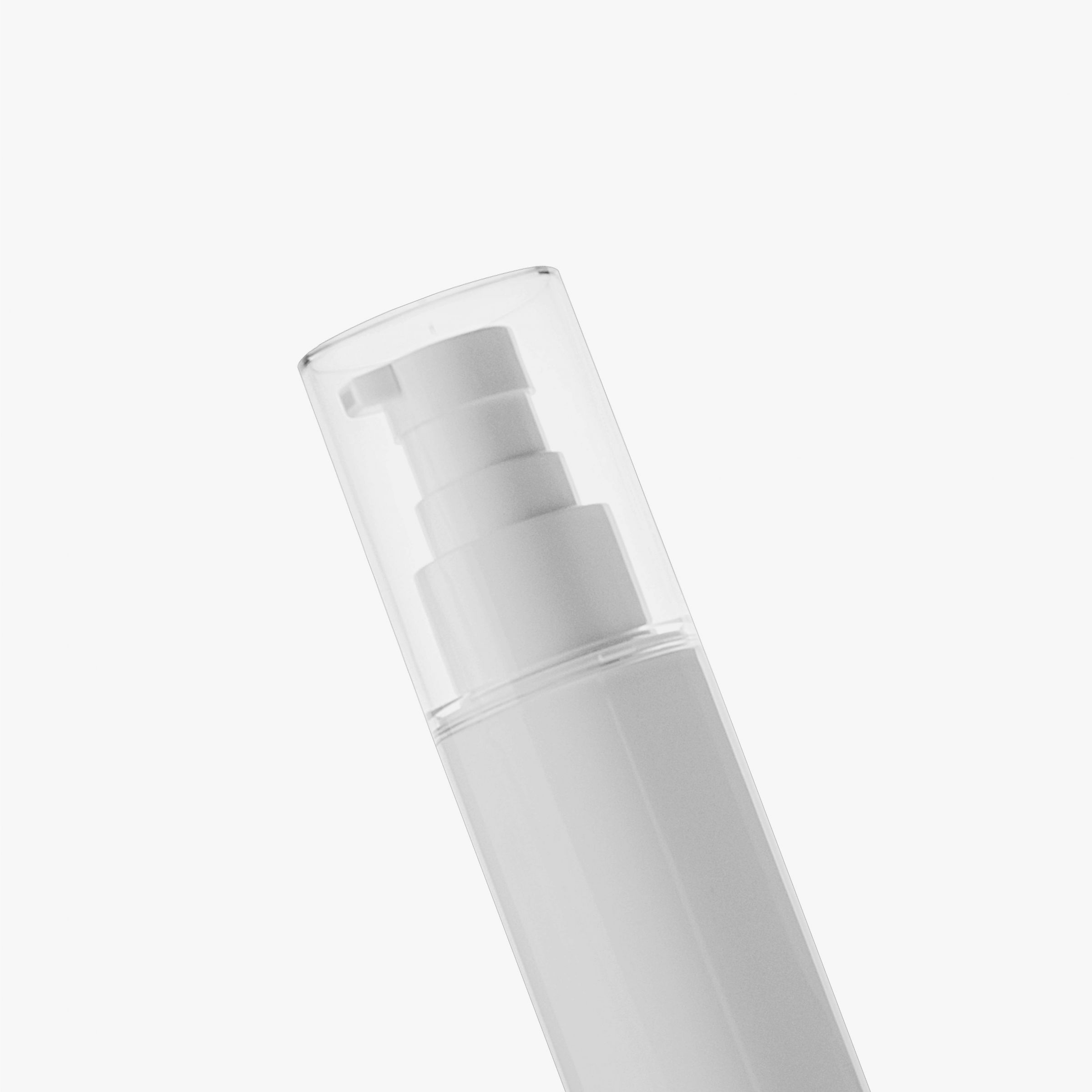 Airless Bottles
Airless Pump Bottle Factory
Welcome to TYH Container, your trusted provider of high-quality and sustainable packaging solutions for the cosmetic industry. We specialize in creating innovative airless bottles that offer unparalleled benefits for your skincare and beauty products.

Our airless bottles, also known as vacuum bottles or airless packs, are designed to preserve the integrity and efficacy of your formulations. By utilizing an airless pump mechanism, these bottles minimize contact with air, preventing oxidation, contamination, and product degradation. Say goodbye to wastage and hello to extended product shelf life.

At TYH Container, we offer a wide range of airless bottles in various materials such as PP and PETG. Each bottle is meticulously crafted to ensure maximum functionality and reliability. Our airless bottles are ideal for lotions, foundations, serums, and more, providing a smooth and controlled dispensing experience.

We understand the importance of customization and branding in the cosmetics industry. That's why our airless bottles can be fully customized with your choice of colors and logos, allowing you to create a packaging solution that aligns perfectly with your brand identity.

Furthermore, our airless bottles are available in different capacities, catering to your specific product needs. Whether you require a compact size for travel-friendly products or a larger volume for everyday use, we have the perfect solution to match your requirements.

TYH Container takes pride in our commitment to sustainability. Our airless bottles are not only functional but also eco-friendly. By eliminating the need for additional preservatives and reducing product waste, our airless bottles contribute to a greener future for the cosmetic market.

Elevate your brand with the exceptional quality and performance of TYH Container's airless bottles. Contact us today to explore our range of airless packaging solutions and discuss how we can meet your specific needs. Together, let's revolutionize your cosmetic packaging while embracing sustainability.
---
Airless Bottles | Cosmetic Packaging Bottles & Jars Manufacturer | TYH
Located in Taiwan since 1984, TYH Container Enterprise Co., Ltd. has been a cosmetic packaging bottles and jars manufacturer. Their main plastic cosmetic packaging products, include Airless Bottles, Airless Bottles, Cosmetic Spray Bottles, Transparent Cosmetic Containers, Skin Care Cream Jars, Dispenser Pumps, Make-up Loose Powder Jars and Refillable Cosmetic Bottles, which provides one-stop design and manufacturing services in order to meet international quality standards.
TYH Container Enterprise Co., Ltd., established in 1984, is a professional manufacturer of cosmetic containers. We committed to delivering excellent service and products. The integration of development, modern manufacturing techniques, and strict quality control makes TYH apart from its competitors for over thirty years. We consistently provide unmatched quality and customer satisfaction at competitive prices to our global customers. The integration of cosmetic container development, modern manufacturing techniques, and strict quality control makes TYH apart from its competitors for over thirty years.
TYH has been offering customers high-quality cosmetic packaging bottles and jars, both with advanced technology and 38 years of experience, TYH ensures each customer's demands are met.