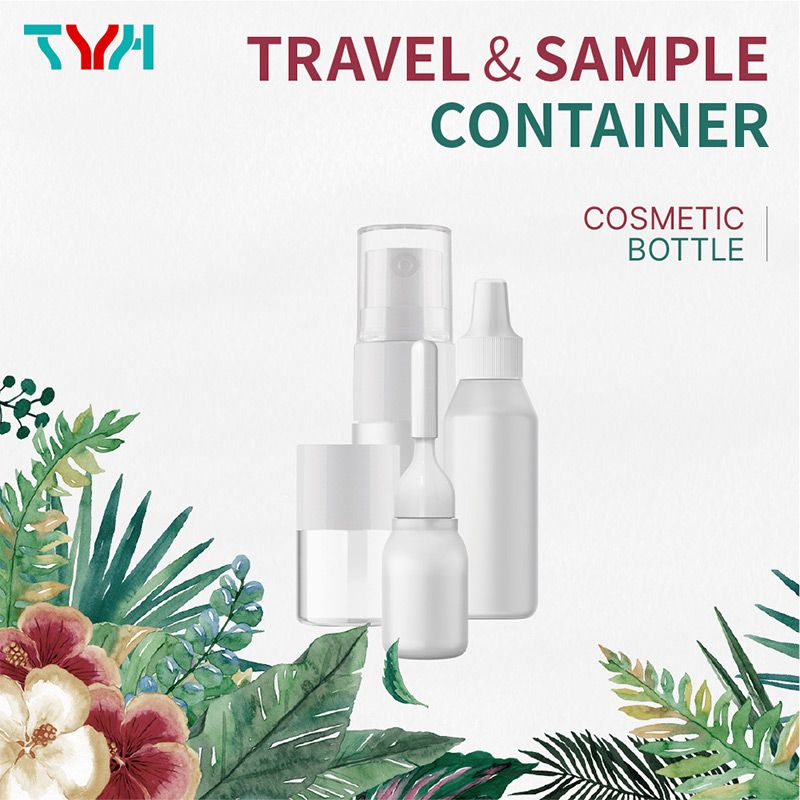 Tester Travel Container
Travel bottle, Mini Bottle and Jar
All kinds of small containers have many capacity and shape, they can be travel bottle and jar, mini bottle and jar, sample bottle and jar, tester bottle and jar and give-away. Practical to carry everywhere, giving comfort wherever they go. We also have complete decoration method.
---
TYH Tester Travel Container Service Introduction
Based in Taiwan since 1984, TYH Container Enterprise Co., Ltd. is a Tester Travel Container supplier and manufacturer in the Plastic Products Industry
We are committed to delivering excellent one-stop service and products. The integration of cosmetic container development, modern manufacturing techniques, and strict quality control makes TYH apart from its competitors for over thirty years.
TYH has been offering customers high-quality Tester Travel Container production service. Both with advanced technology and 38 years of experience, TYH ensures each customer's demands are met.
TYH welcomes you to view our other quality products and feel free to
Contact Us
.